You deserve to be inspired.
You work hard to learn, to grow, to improve, but have you ever noticed there's so much content out there that's either not very helpful or just plain dull?
I think you deserve better.
In my posts, videos and other media, I share inspiration and ideas to help people like you build extraordinary lives and companies so we can build a better world together.
If you want to be encouraged, take some time to look around. If you want to STAY encouraged, check out the subscribe link at the bottom of the page and I'll send my best stuff straight to your inbox.
Thanks for visiting. Enjoy! –pg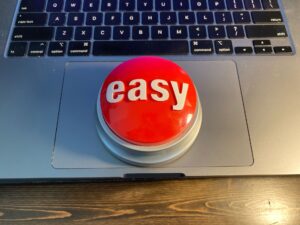 This is my Easy Button, a desktop toy from Staples that added flare and fun to my working environment for many years. I'm throwing it
Read More »