[et_pb_section fb_built="1″ _builder_version="3.0.77″ parallax="on" parallax_method="off" background_image="http://phillipgonzales.com/wp-content/uploads/2010/12/Dark-sunrise.jpg"][et_pb_row _builder_version="3.0.47″ background_size="initial" background_position="top_left" background_repeat="repeat" _i="0″ _address="0.0″][et_pb_column type="4_4″ _builder_version="3.0.47″ parallax="off" parallax_method="on"][et_pb_text _builder_version="3.0.77″ background_size="initial" background_position="top_left" background_repeat="repeat" _i="0″ _address="0.0.0.0″ background_layout="dark"]
Well hello there!  Thanks for visiting the site.  In case you're curious, here's a few things about me and the site itself.
—–

I have the honor of serving as lead pastor for outpostChurch in Fort Myers, Florida.  I've done a lot of other things through the years (web design, newspaper media, entrepreneurship, corporate training and sales) but I've never been so fulfilled as I am now. Ministry is my calling and my life…
As a musician, I enjoy writing and performing all sorts of songs, as well as playing guitar, piano, bass, and a little bit of drums. As a speaker, I've enjoyed preaching at my home church, teaching at Bible studies, even giving a graduation address. God's opened doors to travel, perform and speak internationally as well.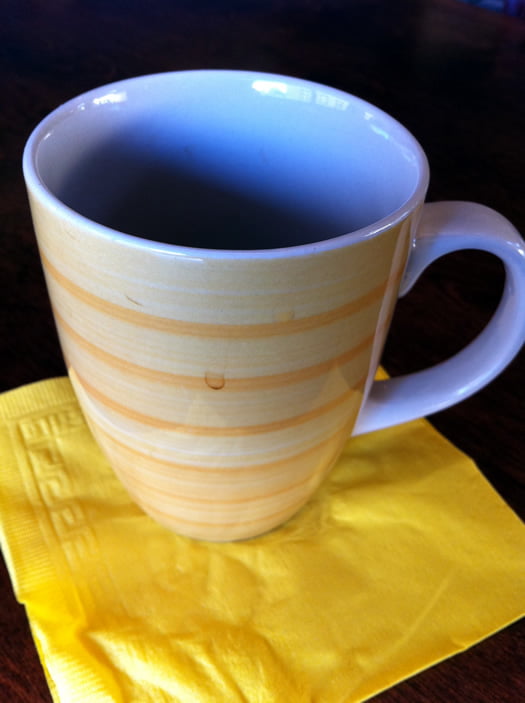 I'm also the Creative Director for "The Story of God and Man", a trans-denominational version of the Shorter Catechism, updated in rhyming verse as a picture book for children. Think of it as a complete systematic theology for kids. I oversee creative development for our publishing company, Quill Press, and marketing for the program.
HERE ON THE SITE, I write about things I'm learning along the road of faith, observations and devotional thoughts, with some fun things in the mix too.  I post something about three to five times per week, and I'm always trying new things.
Would you like to join me on the journey?  I'd love to get your comments and thoughts, and if you'd like to get updates, and/or follow me on Twitter, who knows what we'll discover together!
My top posts
Here are a few posts that people have told me they really enjoyed.  Who knows?  Maybe you'll find some interesting, too.
A little more about me
For the three of you that kept reading this far, here are a few other tidbits about me.
Originally from Fort Worth, TX, I moved here in 1990 when my father was called to be the Senior Pastor of the church I now serve with him at. Along with my two younger brothers, I was home-schooled most of my life. I have a Bachelor of Arts in Communication Studies from Florida Gulf Coast University and have enjoyed taking all sorts of Bible classes throughout the years as well.
I spent about ten years as a web designer/developer, worked three years in the photography and multimedia departments of our local paper (The News-Press), and then started a small business. We were called "Just Me! Music" and sold personalized children's music and books at the Edison Mall in Fort Myers. It was a lot of fun, so much so that when the corporate office of Just Me! Music invited me after two years to join them in developing the program more, I gladly said yes and spent the next three years traveling, training, and working on various other projects for the company.
After five years working with JMM, there were some dramatic shake-ups in the company and I found myself suddenly unemployed. It was in this time of searching that God brought me to my knees, finally helping me slow down enough to hear the voice that had been there all along.
"Feed My sheep."
After seeking counsel and spending plenty of time in prayer, I accepted the call to vocational ministry and have been phenomenally blessed to build God's Kingdom full-time ever since.
In 2014, I was blessed to marry a wonderful woman with a fantastic little boy, so I am gratefully a family man now.  Heather and Bradley are a huge blessing in my life, and I can't wait to see how God continues to grow us together!
So that's the snapshot. As with any story, there's plenty more parts you don't get to hear, but maybe this is enough to start the conversation. Speaking of conversations, I'd love to learn a little about you, too! You can send me an e-mail or just leave a comment on any of my posts.
Until then, may God bless you and show Himself to you, and may our paths cross again soon.
Just another traveler,
– Phillip
———-
"Official" Bio
As the son of a pastor, Phillip has always answered questions about following in Dad's footsteps with, "If God calls I'll go, but we'll see…" When he sensed "the call", though, he was ready to go.  Serving in many different ministry roles has provided a broad perspective on the Kingdom of God, and whether speaking, leading worship, writing or helping empower others for ministry, he dives in headfirst.
Phillip currently serves as Lead Pastor for outpostChurch and Creative Director for Quill Press and The Story of God and Man.  He also writes regularly at PhillipGonzales.com.
Contact:phillip@phillipgonzales.com
[/et_pb_text][/et_pb_column][/et_pb_row][/et_pb_section]