Sometimes I wonder, "what does 'standing on God's Word' even MEAN?"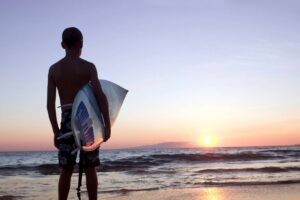 The older I get and the more I study both Scripture and life, the more I'm discovering that the life and faith that Jesus invites us to are much more "fluid" than I grew up believing them to be.
I'm discovering that "standing on God's Word" is less like a bridge and more like a surf board, that is, it doesn't get me in a straight line from point A to point B, but it provides a support for wherever the tide takes me.
I'm discovering that when I really believe my GREATEST blessing is Christ Himself, then when I'm praying for specific things I'm doing it in such a way that if I get the things I want, they draw me closer to Christ, and if I don't, then that draws me closer to Him, too.   Indeed, sometimes His greatest blessing is to withhold the specific thing I'm asking/believing for because on the other side of that disappointment is the even greater treasure of intimacy with Him.
I'm discovering that sometimes His great love allows me to reap fruit of choices I've made, or that other people have made, so that I'll learn to do better next time or have more grace for others when their "next time" comes around, and it's in those very moments of struggle that I most deeply experience the simple truth that God doesn't abandon His people, EVER.
These are things I'm discovering as the tide of my life rolls on, and I'm sure there will be plenty more twists and turns on both my journey and yours.  How good is it, then, that like the men on the road to Emmaus, our Jesus will be right there with us, every step and splash of the way.